Bukobero Update
In 2018, Fountain of Life Foundation signed a Fiscal Sponsorship Agreement with Bukobero Community Health Centre in Uganda. You can find out more about the project here:
https://www.folfoundation.com/bukobero/
. Sheila Hosner, a US-based Development Director and chief fundraiser for the Health Centre, provides a brief update below.

Despite COVID-19, the Bukobero Community Health Centre CBO project in eastern Uganda has made exciting progress in the last year.
The label "Cooperative" can be added to the name as the Ugandan government has approved a "Cooperative" status for the Community Based Organization (CBO). This means the CBO can function as a small business incubator for income generating projects in the community that will help support the Health Center III when it is completed. Already, the CBO has received a Rotary grant that will go towards community empowerment training and then soap making and interlocking soil-stabilized brick making training.
Progress on the Health Center III is moving forward, too. All the approvals and permits from the government have been acquired. A geological site survey has been completed and the team is now working on site planning. This will determine where the clinic building will go plus the various out-buildings including the incinerator, cooking and washing facilities, the well, and the toilet facilities.
Once the site planning is complete, the Bukobero community hopes to start construction this summer with the goal of at least completing the foundation. I plan to visit the community this July and am looking forward to bringing updates back!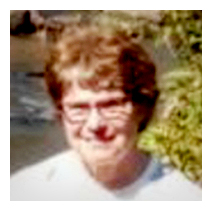 Sheila Hosner
Development Director
Bukobero Community Health Centre